Momiji Doll Sparkle from Boots.com
|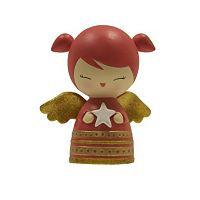 Momiji Doll Sparkle
By Momiji
Available to buy from Boots.com

£11.95
Description
44 Advantage card points. Momiji Doll Sparkle FREE Delivery on orders over £40.
Many toys, games and other gift for all ages at Boot are in a 3 for 2 offer until Christmas, with the cheapest item being free.
Barcode (EAN/UPC):
Momiji Doll Sparkle
Available to buy from Boots.com
£11.95
Check availability and search for cheaper prices on:


By our best endeavours, all prices correct at the time of publishing. Please check retailer for latest prices, availability and delivery information.