Ty 10 inch Squish-a-Boos – Giselle from The Entertainer
|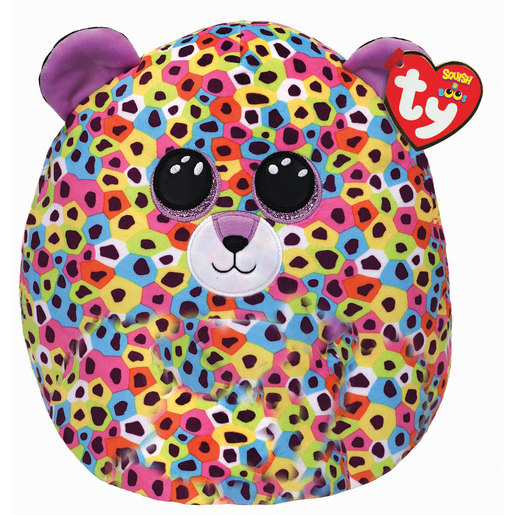 Ty 10 inch Squish-a-Boos – Giselle
£7.00
Retailer's Description
"Cosy up to a cute new pal with this 10-inch Giselle plush toy from the Ty Squish-a-Boos range.Say hello to Giselle, the unileopard! She's part unicorn, part leopard. With multicoloured spots and a gleaming unicorn horn, she's sure to become a firm favourite with your little one. Kids will adore her snuggly texture too.Gisele arrives with an official Ty heart tag and a unique poem to help children learn more about their squishy new friend.For ages 0 months and over."
Recommended age group :
Supplier/Brand name : Ty
Product Dimensions : 10.0 x 21.0 x 24.0
The Entertainer stock code : 552778
Bar code (EAN/UPC) : 008421392889
By our best endeavours, all product prices were correct at the time of publishing. Please check with the retailer for latest price, availability and delivery information on any listed merchandise. E&OE.