Ty 10 inch Squish-a-Boos – Zoey from The Entertainer
|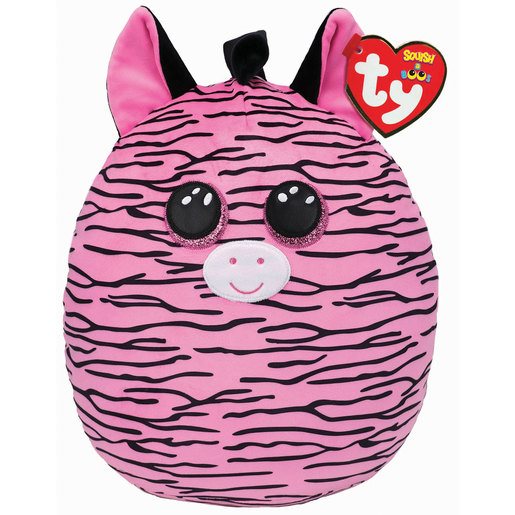 Ty 10 inch Squish-a-Boos – Zoey
£7.00
Retailer's Description
"This adorable 10-inch Zoey Squish-a-Boo is the perfect snuggle buddy.Introducing Zoey, the funky zebra! This squishable pal has a bright pink coat with black zebra stripes, as well as glittery eyes and a cute black mane. She features an amazing squishy texture too, which feels so huggable.Like all Squish-a-Boos, 10-inch Zoey arrives with an official Ty heart tag and a unique poem to help children learn more about their new friend.For ages 0 months and over."
Recommended age group :
Supplier/Brand name : Ty
Product Dimensions : 11.0 x 20.0 x 25.0
The Entertainer stock code : 552784
Bar code (EAN/UPC) : 008421392940
By our best endeavours, all product prices were correct at the time of publishing. Please check with the retailer for latest price, availability and delivery information on any listed merchandise. E&OE.